Gulf Coast Family Center currently teaching Positive Parenting through our Parent Network Program the classes are held remotely. Anyone interested in taking one of our free classes is encouraged to email our office and be scheduled for an intake appointment and placed in the class of your choice. We operate daytime and evening classes.
Family Time Program
Supervised Visitation and Monitored Exchanges are conducted in our offices and remotely with adherence to COVID-19 guidelines. Program participants (Families) and Staff must adhere to wearing face mask at visits unless fully vaccinated. To be scheduled for an intake appointment and placed on our visitation/exchange schedule, please use the email address to contact the program coordinator directly for:  
Baldwin & Mobile County Supervise Visitation & Monitored Exchange:
[email protected]
At Gulf Coast Family Center, we are healing communities one family at a time. You'll find us in Mobile on Bel Air Boulevard and in Robertsdale on Highway 59. We serve over 2000 families per year, and we've been in this community since 1991 when we were founded by The Exchange Club. 
A Parable of Prevention – Courtesy of Children's Trust Fund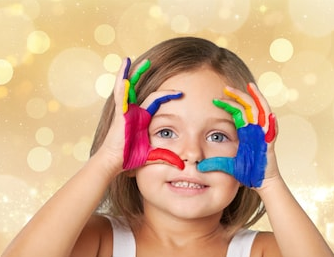 "You and a friend are having a picnic by the side of a river. Suddenly you hear a shout from the direction of the water—a child is drowning. Without thinking, you both dive in, grab the child, and swim to shore.
Before you can recover, you hear another child cry for help. You and your friend jump back in the river to rescue her as well.
Then another struggling child drifts into sight. . . and another. . . and another.
The two of you can barely keep up.
Suddenly, you see your friend wading out of the water, seeming to leave you alone.
'Where are you going?' you demand.
Your friend answers, 'I'm going upstream to find the person who's throwing all these kids in the water.'"
This reflects our mission – to put an end to child abuse once and for all!
The way we do things at "The Center" has changed a bit over the last 30 years but our mission of strengthening families and preventing child abuse and neglect through education, training and support stays strong.
Family Structures have changed, laws have changed, our environment is different, but one thing stays the same – Healthy Children grow up to be Healthy Adults and Healthy Adults build Healthy Communities.