Responsible Parenting
Our Fatherhood grant from Children's Trust Fund and the Alabama State Department of Human Resources provides multiple free classes weekly in our offices and work release sites. We also provide free supervised visitations, ordered by the courts, to class participants for three months. After completing the Responsible Parenting program, parents are eligible for our sliding fee scale if visitation continues.
The purpose of this program offered in Mobile and Baldwin Counties is to strengthen relationships between children and non-custodial parents, to enhance parenting skills and child development knowledge, to help those who are unemployed or under employed to secure employment, and to teach the benefits of healthy co-parenting relationships for children and the characteristics of healthy relationships.
34,321 adults in Alabama received services from ADCANP/CTF-funded programs: Parent Education, Home Visiting, Respite Care, and Fatherhood. The population served was primarily low-resource parents. ADCANP/CTF-funded programs reduced the likelihood of adults in Alabama engaging in child abuse/neglect and enhanced the likelihood of current and future strong and stable families.
Four funding sources provide support: The Community Based Child Abuse Prevention Program (CBCAP), The Children First Trust Fund (CFTF), The Education Trust Fund (ETF) and Temporary Assistance for Needy Families (TANF).
An outside Evaluation Team from Auburn University's Human Development and family Studies Department documented the effort and effectiveness of these programs.
Analyses of data revealed statistically significant improvements (p< .05) on many relevant measures of commitment, skill, and knowledge. The outcomes are indicators of protective factors that reduce the risk of child maltreatment and promote individual and family strengths.
The assessment showed statistically significant improvements in:
Parent Education
Stress Management Skills
Skills to Manage Maltreatment Risk
Understanding of Various Forms of Maltreatment
Medical care Commitment
Parenting Skills & Child Development Knowledge
Knowledge & use of Support Services
Use of Informal Supportive Networks
Respite Care
Stress Level
Positive View of Child
Knowledge & Use of Support Services
Use of Informal Supportive Networks
Fatherhood
Commitment to Couple Relationship Stability
Conflict Management Skills
Communication Skills
Co-Parenting Conflict
Dating Abuse Prevention Skills
Hopeful About Future
Financial Responsibility
Perception of Economic Stability
Cooperation with Child Support Personnel
Commitment to Pay Full Child Support
Positive Parenting Behavior
Parent Involvement
Parent Child Relationship Quality
Child Academic Adjustment
To read the full report Click here
Funding prevention work has the potential to reduce not only the social, emotional, and achievement costs to our youth and families, but also to reduce the real financial costs associated with intervention.
Call for more information and register for programs:
Mobile at 251-479-5700
Robertsdale at 251-947-4700.
Positive Parenting Classes
FREE Positive Parenting Classes! Completion certificates provided after 8 classes attended.
Please call (251) 479-5700 to register for the Mobile classes or call (251) 947-4700 to register for the Robertsdale classes.
Funded by Alabama Children's Trust Fund
Anger Management Classes
Do you have trouble falling asleep?
Are you told that you need to calm down by others?
Do you often feel tense?
Do you scare the people you care about?
Do you get angry for no reason?
Come learn how to develop an understanding of your own anger/stress patterns & responses, and develop skills that can help you gain better control of yourself and eliminate or minimize violent behavior. Participants 18 and older accepted.
"The Anger Management classes have been more beneficial to me than all the classes I took in college or grad school." (male graduate)
"My new perspective since taking Anger Management classes has changed so many things…I do much better now coping with life's struggles." (female graduate)
Supervised Visitation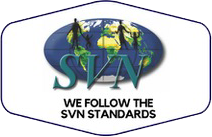 Many parents are court ordered to have supervised visitation with their children. Our centers provide welcoming and home-like atmospheres where parents and children can visit each other.
Funded by Alabama Children's Trust Fund
Monitored Exchanges
In 2006 we began offering a service formerly performed by the Mobile Police Department. When exchanging children for weekend or holiday visitations, parents can now come to the Family Center and avoid contact per restraining orders.
Healthy Start – Never Shake a Baby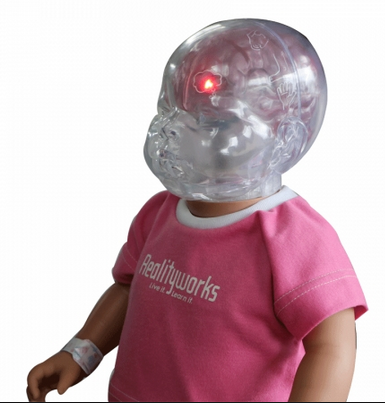 This prevention program deals directly with one of the most serious forms of child abuse in children: Shaken Baby Syndrome (SBS). The Family Center was asked by the Alabama Department of Public Health's Child Death Review Team to develop a hospital-based prevention program in 2002.