Strengthening Families Responsible Parenting Program
The year-long program strengthens families through parenting classes, workshops, case management, and supporting and establishing high-quality, emotionally supportive parent-child relationships. 

The target population for our program is custodial and non-custodial fathers and mothers who are underemployed or unemployed. Some may also need a high school diploma or GED, and others may need more skills or knowledge to obtain gainful career employment. 
The Family Center will provide parent coaches who will guide parents through programs to help them gain employment skills and the needed certification to find suitable employment. Our coaches also assist parents in developing family plans that address their hopes, wants, and wishes for their family.
Children's Trust Fund and the Alabama State Department of Human Resources fund the Strengthening Families program.
Funding prevention work can reduce the social, emotional, and achievement costs to our youth and families and the actual financial costs associated with the intervention.
E-mail [email protected] to register for programs:
Positive Parenting Classes
Positive Parenting and Nurturing Parenting education classes built on the premise that maltreatment of children can be treated and prevented through a systematic application of family-based parenting classes.
The classes are designed to replace old, unwanted, and hurtful patterns of parenting with newer, healthier patterns of bonding and attachment; displaying empathy and positively responding to the needs of their children; discipline that maintains the dignity of children; self-awareness and enlightenment of the adult's own personal childhood; and a sense of empowerment to make good choices that promote personal and community health.
With this program we identify nine primary goals for our participants to work on.
These goals are:
Empowering parents to understand how to meet their children's needs for health and safety.
Making parents aware of when their emotions interfere with their abilities to parent effectively.
Equipping parents with the knowledge to employ non-violent methods of stress and anger management.
Ensuring that parents are knowledgeable about how to create a safe home environment.
Enabling parents to understand the effects of alcohol, smoking, substance on families.
Training parents on initiating self-care and ensuring and maintaining emotional wellbeing.
Equipping parents to understand the dynamics of physical, emotional, and domestic violence.
Teaching parents to understand the effects of domestic violence, both physical and emotional, on their children.
Empowering parents to manage their children's behavior in a nurturing and effective manner.
FREE Positive Parenting Classes! Completion certificates provided after 8 classes attended.
E-mail [email protected] to register for classes. 
Funded by Alabama Children's Trust Fund & Community Foundation of South Alabama 
A-RESET
This 90-day program aims to help SNAP recipients meet work requirements by gaining skills, training, education, or work experiences to make them more self-sufficient. All program participants who want to become employed or find better employment must receive SNAP benefits or meet eligibility requirements. Participants will work on skills such as resume building, interviewing preparation, supervised job searches, and individualized case management to reduce barriers to employment.
A significant challenge most SNAP recipients face is that their jobs are typically low-paying, unstable, and without benefits. A-RESET focuses on helping recipients gain the necessary skills and work experience to find better-paying and more stable jobs. 
A-RESET, an acronym for Alabama Resources for Enrichment, Self-Sufficiency, and Employment Training, is the state of Alabama's name for the Employment and Training component of the Supplemental Nutrition Assistance Program (SNAP E&T).  
Supervised Visitation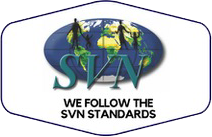 We provide supervised visitation for non-custodial parents with physical locations in Baldwin and Mobile Counties. Our trained specialist offers one-on-one supervision to ensure children's safety and well-being during their visit in a home-like atmosphere in our offices.
These visits are structured to mimic a home environment while the children create lifelong memories in a safe and nurturing space. 
Domestic, criminal, and juvenile courts, community programs, and parents can make referrals for supervised visitation. There are fees associated with this program, with discounts are offered if parents engage in other Family Center programs. Visitation is available by appointment only in both offices, seven days a week. 

Monitored Exchanges
Monitored Exchanges are available to those parents who need to avoid contact with each other when transferring children for visitation. This service is available to any parent but focuses on parents with restraining orders or other domestic violence concerns.
The goal is to provide children with safe and secure custody exchanges and a safe and secure place to visit with their non-custodial parent or grandparent.


These exchanges are free, thanks to a generous grant from the Alabama Office of the Courts. /p>
Healthy Start – Never Shake a Baby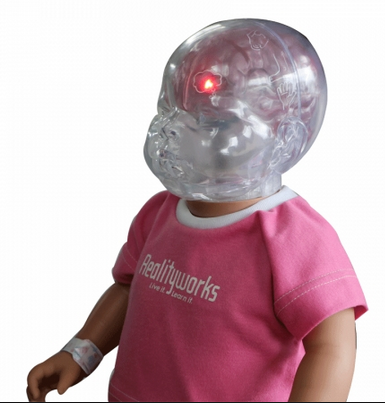 This prevention program deals directly with one of the most serious forms of child abuse in children: Shaken Baby Syndrome (SBS). The Family Center was asked by the Alabama Department of Public Health's Child Death Review Team to develop a hospital-based prevention program in 2002.
Loving Solutions
Loving Solutions is a parent program for parents raising difficult or out-of-control children ages 5 to 10. It offers step-by-step solutions for parents raising adolescent children in today's complex society. A built-in parent support group provides parents with both emotional and practical support as they make necessary changes at home.
This program is funded partially by The Community Foundation of South Alabama and the Mobile County Public School System.  
Changing Destructive Adolescent Behavior is a parent program to meet the needs of parents raising strong-willed or out-of-control adolescents. It uniquely focuses on the most destructive adolescent behaviors (alcohol and drug use, violence, sexual activity). Most parents in this course believe "nothing works with my child." Using the 'Steps for Success,' parents will see positive changes at home.
The Mobile County Public School System funds this program.
Preparing our Children for Success 2-hour Program
Techniques presented in the Preparing our Children for Success Program focus on helping children improve their school attendance and performance. The strategies provided in this training program are to help reduce truancy and poor academic performance.

Mobile County Public School System funds this program.
To register for a class please email us at ParentProject@gulfcoastfamilycenter.org.