Congratulations to our newly elected SVN Board Members!

Please meet your 2021-22 Board of Directors and Staff, ready to guide SVN into the future!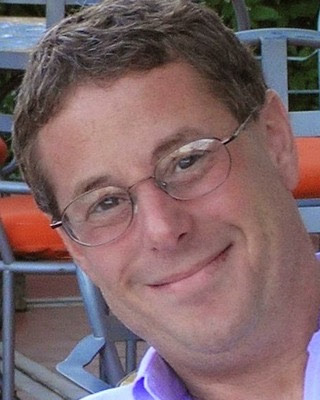 SVN President
Howard Yaffe
He/Him/His
Cambridge, MA
Howard Yaffe is a Licensed Independent Clinical Social Worker with more than 30 years of experience in various settings.  Most of his clinical work has focused on supporting children and families and has been the director of Meeting Place, one of the first supervised visitation programs in Massachusetts, now for approximately 20 years. He is currently the program director of Domestic Violence Services for Riverside Community Care, a large social service agency in the Boston area.  This position includes full oversight of Meeting Place as well as two other domestic violence related program. In his private practice he focuses on supporting children and families through the divorce process and has recently taught a High-Conflict Co-parenting class through William James College of Psychology.  He is returning to the SVN Board of Directors after a one year hiatus and has presented and/or facilitated a number of webinars, workshops and trainings over his years with SVN and has had a role in writing and editing modules of the SVN Training Manual.  He is happy to lend his support to SVN during this challenging time.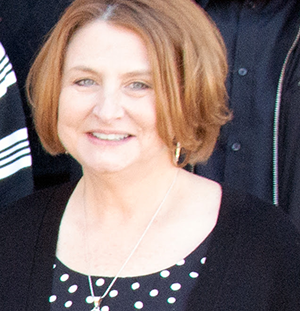 SVN Vice-President
Lori Wymore-Kirkland
She/Her/Hers
Fairfax, VA
Lori Wymore- Kirkland has more than 30 years' experience working with families and children. She has witnessed first-hand the importance of supporting healthy parent-child relationships through adopting a trauma informed approach to human services.  Lori has worked with children as a mental health specialist, as a social worker in Texas and New Mexico, and worked in early education running childcare programs in Maryland and Virginia. Since 2007, Lori has been the program developer and manager of the Stronger Together Supervised Visitation and Exchange Center for the Fairfax County Juvenile and Domestic Relations District Court.  This program was developed at the request of the Fairfax County Board of Supervisors.  Lori took the Stronger Together from concept to implementation through collaboration with Juvenile Court Judges and countywide stakeholders.     Over the years Lori has taught parenting and child development education classes, worked with domestic violence programs, done extensive work in program development, assisted in obtaining grant funding and has worked with court-wide family engagement initiatives. On a national level, Lori currently serves on the Supervised Visitation Network as a board member.  Locally, she is an active member of the Fairfax County Domestic Violence Network and collaborates on multiple Fairfax County teams.  Lori is strongly supported through the local Fairfax interagency and community Advisory Board developed to support responsive community services for supervised visitation.  The advisory board is made up of 25 members from across Fairfax County agencies, JDRDC Judges, local law enforcement and private community partners.  Lori provides trainings and mentorship to local community partners, volunteers, interns, and supervised visitation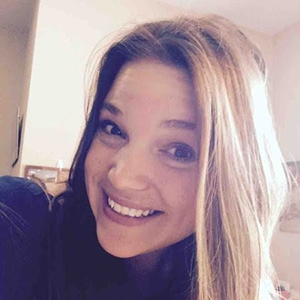 SVN Secretary
Emilyn Haugen
She/Her/Hers
Fergus Falls, MN
Emilyn Haugen has worked in the supervised visitation field for 16 years, starting out her career as a monitor of supervised parenting times and then as the Director of Parenting Time Centers. Emilyn now operates 5 centers in West Central Minnesota. Emilyn has extensive knowledge in respectfully working with families going through a turbulent time in their lives.    Emilyn serves as Vice President of the Minnesota Supervised Visitation Networking Group. Emilyn enjoys teaching Parents Forever, a divorce education program mandated by the Minnesota judicial system. Emilyn is also passionate about affordable housing and has a 17-year History in volunteering for Habitat for Humanity, currently serving as Secretary of her Local Habitat for Humanity Board of Directors.   In her free time, Emilyn enjoys spending time with her two teenage children, hiking the beautiful hills of Minnesota, and working in her garden.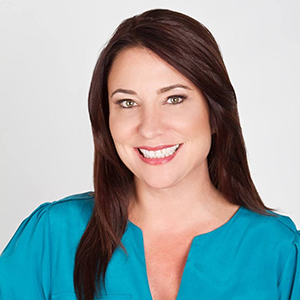 SVN Treasurer
Dana Cahn, LCSW
She/Her/Hers
Ft. Lauderdale, FL
Dana Cahn, LCSW, a Licensed Clinical Social Worker, Founder and CEO of f.a.c.e.s. (Family and Coparenting Enrichment Services), and the non-for-profit entity f.a.c.e.s. for children (Facing Adverse Childhood Experiences for Children) f.a.c.e.s. provides many services to families going through divorce and or separation in the tri-county area.  These services include coparenting programs, parenting, supervised visitations, therapeutic supervised visitations, monitored exchanges, therapy, including free therapy, due to faces affiliation with four local major universities. These include FAU, FIU, Barry University, and Nova Southeastern University.  Testing: Psychological Evaluations, Substance Abuse Evaluations, Mental Health Assessments and Trauma Assessments are provided for families by request as well as a Fathers and Teen support groups.  Dana is a Florida Supreme Court Certified Family Mediator, Guardian Ad Litem for the 17th Judicial Circuit Court of Florida, and a Qualified Parenting Coordinator. She obtained her master's degree in Social Work at Barry University in 1992 and has served the South Florida Community for over 27+ years. Dana has experience as Director of Social Work at Harbor Beach Convalescent Home; Director of Social Work Department at Coral Ridge Psychiatric Hospital; Program Director and Clinical Director of Miami Treatment Resources. She is a member of NASW, SVN, NADP, the AFCC, and currently president elect for KidSide, a non-profit organization that provides funds for Family Court Services in Miami-Dade County. She was asked to be a participant in the first Collaborative Court Pilot Project by the Judges in Miami Dade, 11th Judicial Courts, and took the lead in bringing the project to Broward county 17th Judicial courts.  Dana oversees f.a.c.e.s. daily administrative and clinical operations in the tri-county area and has extensive experience assisting families going through divorce, separation, paternity, and post-dissolution issues involving children.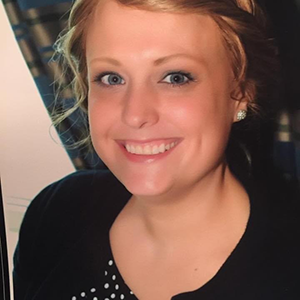 Kelly Agee
She/Her/Hers
South Bend, IN
Kelly Agee has been a member of SVN since 2010, through Families First Center, where she currently serves as the Executive Director. Kelly graduated from the University of Indiana with a degree in Mathematics and has experience advocating for children and families as former teacher, CASA, child welfare caseworker and visitation specialist. Kelly served as a visitation specialist for
Families First Center, St. Joseph county's local supervised visitation center, from 2010-2012 before transitioning to the role of Director of Administration and Business Manager and then Executive Director in 2019. Kelly obtained her Society of Human Resource Management (SHRM) and Professional in Human Resources (PHR) certification in 2014. Kelly served on her local SHRM Board of Directors from 2019 to 2020. Kelly has a passion for the community she serves and is dedicated to the mission of helping children reach their full potential.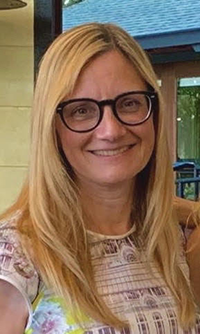 Nadine Blaschak-Brown, MA
She/Her/Hers
San Francisco, CA
Nadine Blaschak-Brown is a Senior Analyst with the California Judicial Council Center for Families, Children & the Courts where she manages the Technical Assistance and Training Program for Family Court Services Directors, Managers, Supervisors and Court Administrators implementing court innovation projects and developing content for California rules of court mandated training and continuing education of court connected family court professionals. Ms. Blaschak-Brown works on statewide mental health activities and the intersection between family and collaborative courts, focusing on trauma informed access to justice. She has extensive experience managing both state and federal grants and has worked on several specialized programs. Currently, Nadine is participating in a Digital Services Fellowship where is she is transforming the family court content for self-represented litigants on the state court website. Before joining the Judicial Council in 2007, Ms. Blaschak-Brown was the founding Program Director (1991) of Rally Family Visitation Services, which under her direction received state and national recognition as a model program, in collaboration with the San Francisco Unified Family Court. As a founding member of the Supervised Visitation Network, she served in various capacities, most notably as a two-term president, chair of Standards and Guidelines, and co-chair of the revised Standards. For her work, she was honored with the Judith Wallach Presidents' Award in 2004 and was recognized for her contributions to the SVN at the 25th annual conference in May 2016. She served as a peer reviewer for the Office on Violence Against Women's Safe Havens Grant program. Nadine co-authored a handbook on supervised visitation for the New York Society for the Prevention of Cruelty to Children. Her former career as a family and art therapist well prepared Nadine to work with families in high conflict. After graduating from Thiel College, Pennsylvania with a B.A. degree in psychology and art, she moved west and obtained her M.A. in Marriage and Family Therapy and Art Therapy from the College of Notre Dame. In her free time, Nadine enjoys traveling the globe with her daughter, engaging with her son in his educational pursuits, and playing with her two awesome Australian shepherds, Finn and Splash. Nadine looks forward to serving the SVN membership on the transitional board of 2020.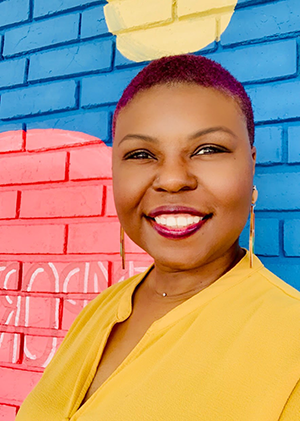 Christina Fisher
She/Her/Hers
Canton, GA
Christina has always had a passion to serve others.  Her mother grew up in the foster care system; lived in several foster, group homes, and residential facility.  Through her mother's experiences, Christina knew she wanted to work with families.  Christina has worked in child welfare and the nonprofit industry for over 22+ years.  In 2015 Christina obtained a Masters in Human Services and continued her career working with adults with developmental disabilities and autism.  In 2017 Christina and her family moved to Georgia and found a place at The Children's Haven.  She is currently the Director for the Visitation Program where she ensures visitation service for families involved with the Department of Family and Child Services. Christina serves on a committee with the Cherokee County Service League that provides an array services to families in our county.  In her free time, Christina enjoys spending time with her teen son and husband, watching Marvel and DC movies, hiking, and traveling.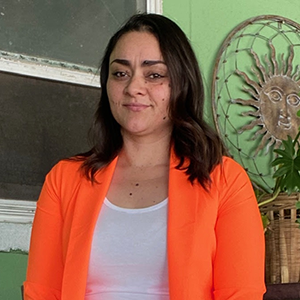 Danna Lopez
She/Her/Hers
Tucson, AZ
Danna possess more than 10 years of experience working closely with families in a support centered environment providing services to family for interactions in a safe and positive atmosphere and in the management and supervision of social service agency program as well as in the areas of family support programs and programs focusing on supervised visitation services for children and families involved in the child welfare system. Danna worked as a visit supervisor at AVIVA children services, exchange/visit monitor with Casa de los Niños Judicial Supervision services, and Casa de los Niños Parent Aide Program as a Parent Aide, Parent Aide Team Lead, and now Parent Aide Program Supervisor. Danna has attended various trainings which include trauma, conflict resolution, child abuse and forensic interviewing, sexual violence and sex trafficking 1st response, cultural diversity and cultural competence, Nurturing Parenting, Supervised Visitation Network (SVN), child development and stages, child brain development, Mental Health First Aide, and trainings tailored to special needs, abused and neglected children. Danna has held the position of Program Supervisor at Casa de los Niños for over 3 years. During this time, Danna took part in program contract bids and program management to reach program goals, meet contract requirements, and overall implement ways to improve business. Under Danna's management the program has not only been able effectively yield quality service review but also been able to report revenue after reporting loss for many years. Additionally, Danna also is familiar with the practice of engaging families and children; family support; knowledge and skill in both individual and family group processes. Danna gas continually reached goals set for her and by her.  Danna is valued for Danna's ability to deal with challenging situations by coming up with working solutions.  Danna has administrative experience and excellent leadership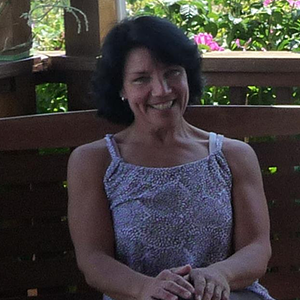 Lynn Malbeuf, B.Ed., BGS, MA (In progress)
She/Her/Hers
Pitt Meadows, British Columbia
Lynn Malbeuf is a family law advocate with Maple Ridge/Pitt Meadows Community Services. Prior to taking on this role Lynn ran the Family Strengthening Access Centre for the same agency which provided supportive supervision for Aboriginal families. Lynn has over seventeen years of experience working with children, youth and families with Community Services and has demonstrated a commitment to improving the lives of her clients. Lynn began her career as a teacher and continues to teach courses and workshops to parents and childcare providers. While Lynn has worked in various capacities with children and families, her primary interest and passion lies in supervised visitation. She has a strong desire to ensure that connections are maintained between children and parents by providing safe and supportive access in a natural family like setting. Lynn is currently completing her Master of Arts in Counselling Psychology.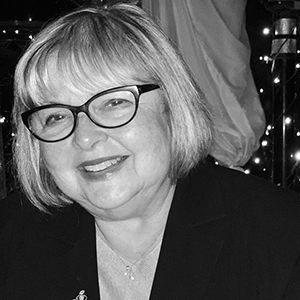 Judy Newman, MSW, RSW
She/Her/Hers
Toronto, Ontario
Judy Newman MSW, RSW from Toronto, Ontario Canada is the former Manager of the Supervised Access Program, Ministry of the Attorney General. Judy oversaw the funding contracts with the non-profit organizations hosting the supervised access services funded by the Ministry and worked with them to develop practice standards, policies and procedures and training. Judy was actively involved in the development of supervised access services before taking on her position in the government program. Judy is a registered professional social worker who previously worked at the Office of the Children's Lawyer working with children and families involved in high conflict custody and access disputes conducting investigations and assisting children's counsel to represent the interests of children before the court. She has been a field instructor and adjunct lecturer for the Faculty of Social Work, University of Toronto and a field instructor for Ryerson University social work program and York University. Judy is Past President of the Alumni Association for the Factor Inwentash Faculty of Social Work, University of Toronto, organizing outreach and fundraising activities. She is the proud recipient of an Arbor Award in 2018 for her activities as Alumni Association president. Judy is a volunteer presenter at the Family Court Mandatory information Sessions (MIP). As a consultant she continues to conduct research and be an active member of local and international non-profit organizations including the Association of Family and Conciliation Courts (AFCC), AFCC-Ontario, and the Supervised Visitation Network (SVN). Judy was a member of the Board of SVN for several years and was instrumental in the development of the Standards and Ethics, the 24 Hour Training and Accreditation standards.  She is also a frequent workshop presenter at professional conferences.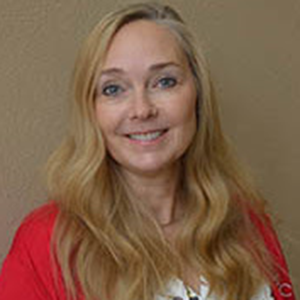 Sheila Morris
She/Her/Hers
Grand Forks, ND
Sheila Morris is the Director of Visitation and Exchange at the Community Violence Intervention Center (CVIC) in Grand Forks, North Dakota.  Sheila has worked for the past nineteen years in the supervised visitation and exchange field.  Sheila also spent one year working as a group facilitator for batterer's intervention educational classes.  Sheila's prior experience working with families includes working in the fields of child protection and law enforcement.  Sheila has provided technical assistance to many other visitation and exchange centers throughout her career.  She currently serves on the statewide Supervised Parenting Time Network, the Kids First Advisory Committee, the Grand Forks Domestic Violence Task Force, and the Children of Incarcerated Parents Initiative.  Sheila lives in Grand Forks, North Dakota with her partner of thirteen years and her son.  Sheila is committed to having a deep and lasting involvement on the local, state and national level, advocating for families using supervised visitation and exchange and for the programs serving these families.
Shannon Sickler
She/Her/Hers
Buffalo, NY
Shannon has been a supervised visitation professional with Compass Center for Families since 20012 in rural Wyoming. As well as providing visitation services, she also runs the Family Mediation Program and is a parent educator and high fidelity WRAP provider. Family is very important to Shannon and she has been married for 25 years, has three wonderful sons and became a first time grandparent in 2019.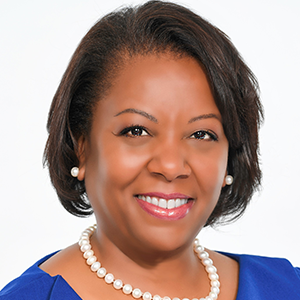 Michon Trent
She/Her/Hers
Mobile, AL
In March 2020, Michon Trent began her role at the Gulf Coast Family Center as Executive Director with a fast start as it was the height of the Covid-19 Pandemic and through her leadership the Gulf Coast Family Center continued to serve families face-to-face through the supervised visitation program and quickly shifted all parenting classes to ZOOM® for the safety of her staff and parent participants. Michon has been focused on ensuring children and families receive the services and support they need while evaluating, streamlining, and leading the organization through a branding update.
Prior to her work with the Gulf Coast Family Center, Michon worked with City of Mobile on Mayors Stimpson's Executive team starting in June 2016 as the Senior Director of Civic Engagement. Her overall responsibilities were leading large-scale Mayoral initiatives, focused on greater civic engagement, in areas such as mentoring, eradication of homelessness, volunteerism, and development and implementation of arts and culture programs.
Michon has served in many community leadership roles including service on the statewide boards of Alabama Humanities Foundation as Chairman, Secretary of Voices for Alabama's Children's, and on the local boards of BankOn South Alabama, Distinguished Young Women, United Way Women's Initiative, and Mobile Community Action, Inc., Homeless Coalition Alabama Gulf Coast Continuum of Care and has served on the boards of Boys and Girls Clubs of South Alabama, Providence Hospital Foundation, Family Promise and Historic Mobile Preservation Society.
Her education supports her career path as Michon graduated with a bachelor degree in Social Work from Azusa Pacific University and a master degree in Social Welfare from the University of California at Los Angeles. She attended Indiana University Lilly Family School of Philanthropy, Fundraising School, and is certified as a School Social Work Professional.
SVN Staff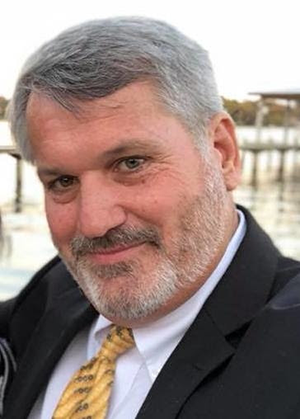 Executive Director
Joe Nullet
He/Him/His
Jacksonville, FL
[email protected]
Executive Director Joe Nullet, a graduate of Harvard University, has led the Supervised Visitation Network since December 2007. Before that he was the Executive Director of the Family Nurturing Center of Florida, a Supervised Visitation and Parent Education program in Jacksonville, Florida. During his tenure at FNC, he led the organization through an exciting growth period, helped reshape the organizational culture and design to better serve the needs of clients, and has served locally and nationally on numerous task forces, advisory boards, and collaborative partnerships as an expert in the field of supervised visitation and has trained providers in Great Britain, Japan, and Singapore. Joe also served on the statewide Committee that developed an innovative Supervised Visitation database and as a member of State of Florida Standards Committee that was formed as a result of legislation to establish statewide standards. Joe has completed Graduate Coursework at the Kennedy School of Government, a Nonprofit Executive Program at the Harvard Business School, as well as completing the Jessie Ball duPont Fund's Community Coaches Program.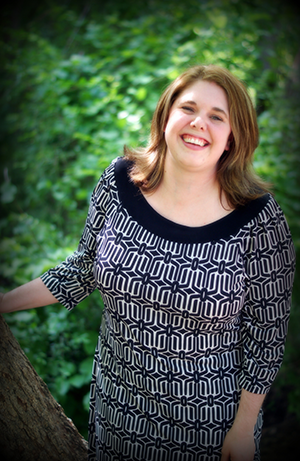 Associate Director
Jennifer Garst, MSW
She/Her/Hers
Dallas, TX
[email protected]
Jennifer Garst, as the Associate Director of SVN, supports supervised visitation professionals around the globe to provide child focused, trauma informed and safe visitation and exchange services.  Jennifer has worked in the non-profit sector for almost 15 years, previously directing a domestic violence/child abuse focused visitation center in a major metropolitan area. As an advocate for families, she has dedicated her career to ending social injustices and creating safety for survivors of family violence and child abuse. Jennifer served for 7 years on the Executive & Workshop Committees for Mental Health America of Greater Dallas' Adolescent Symposium of Texas; which hosts over 800 mental health providers from around the US. Previously, Jennifer has served on local coalitions for Child Abuse Prevention and Domestic Violence. Before her current role at SVN, she was an SVN scholar, chosen to present workshops at multiple SVN Conferences, held membership in the Training and Technology committees and was chosen as a trainer for the SVN certificate program. She graduated with honors earning Bachelors and Masters degrees in Social Work from the University of Texas-Arlington and uses her educational background as a foundation to providing training, education and technical assistance to SV providers globally. Jennifer and her husband Charlie, are proud parents of a beautiful red head named Alayna.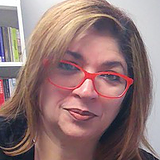 Membership Coordinator
Rosie Rivera
Ft. Lauderdale, FL
[email protected]
Rosie joins the SVN Team as the Membership Coordinator and brings a wealth of experience and knowledge working with association memberships. Rosie is an association professional with an emphasis on membership development, customer service, marketing, and public relations. Rosie is bilingual and has several years experience working with the media in marketing and sales with a focus on Latinx markets.